Looking to do some hiking in Panama? I would start with Picacho.
I´ve hiked a a lot mountains in Panama and Picacho offers one of the best effort to reward ratio…
The view from the top is one of my favorite in Panama. And it took us only 1 hour to reach the summit despite stopping for pictures every few minutes (believe me you will do the same). If you like hiking, adventure, impressive views, or if you are ever in the area I highly recommend this hike.
Below I will briefly digest everything you need to know to get yourself from boring sea-level altitude to the 1,181m summit of Cerro Picacho. You will know how to get there by car or bus, how to get from the trailhead to the summit, and some general guidelines.
Where is Cerro Picacho located?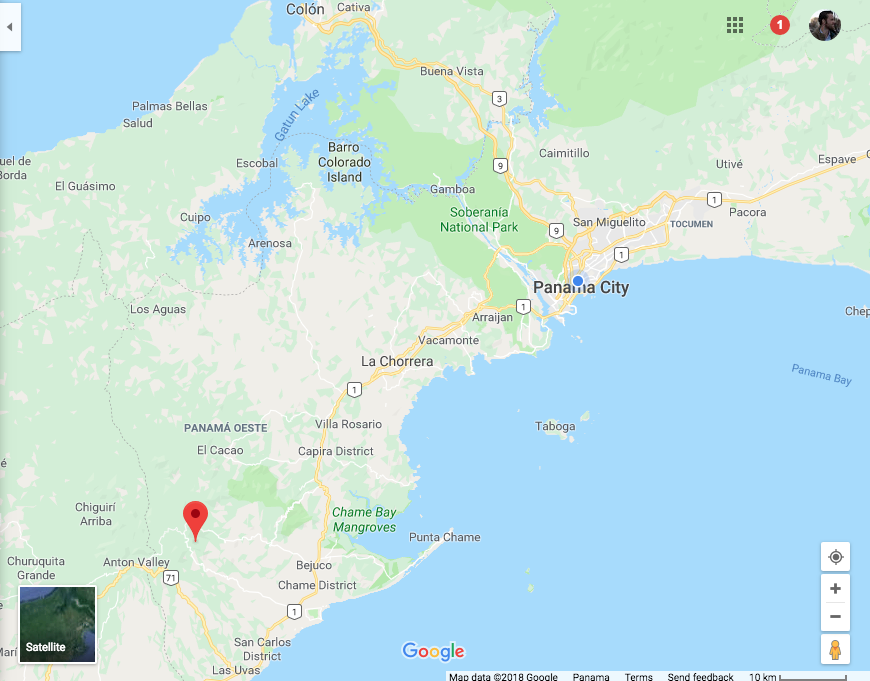 There it is
Cerro Picacho is located in the district of San Carlos, about 100km from Panama City, and just 27km from the entrance to Coronado beach.
Ok, so now that you know where it is I will lay out how to get to Picacho by car or bus from Panama City and how to reach the top.
Getting there by car
If you are coming by car just plug in "Laguna San Carlos" into Google Maps/Waze, reach the entrance of the Laguna, park there and find the entrance to the Sendero Cerro Picacho (it is like 80 meters before the Laguna´s entrance). You can also park right next to the trail entrance.
If you are not into GPS apps just drive along the Panamericana highway and take a right at the "mini super Las Lajas" right before the entrance to Coronado, then keep on going straight for 30 mins until you reach the "Laguna San Carlos" at the end of the road.
The total drive from Panama City should be about 1:30 to 2 hours. The road between the "mini super Las Lajas" and the Laguna starts off well but it gets pretty rough towards the end so keep that in mind.
By bus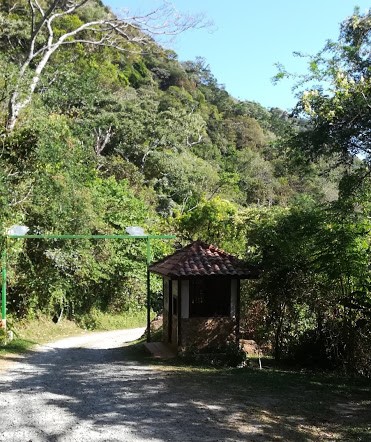 Entrance
Just take a bus from the Albrook terminal. Go up to any window except Colon, Chepo, or Darien. Counters such as Los Santos or Santiago should work. Tell the driver you are getting off at the "Las Lajas mini super" in front of Coronado. Price per person should be about 2.50-3.00 USD.
Once there you will need to take a small bus "chiva" right up to the Laguna San Carlos. You will probably see the small white buses parked outside of the mini super, just say "Laguna San Carlos" they will know where you want to get to.
You will have to walk about 10 minutes to reach the lagunas entrance from where you will be dropped off.
When should I start his whole thing?
We left the city at about 8 am. I guess some people leave later to watch the sunset from the summit or hike it super early to watch the sunrise but I wouldn't want to hike Picacho at night. So we took the safe route and completed the whole trip during the daytime. If you are a beginner hiker (as myself) I recommend you do the same.
This day trip that can take you about 6-9 hours to fully complete depending if you go by car or bus.
Mo money, mo problems
You will need to pay an entrance fee at Laguna San Carlos. I paid $2 USD if my memory doesn't fail me. There are bathrooms and a tiny restaurant there. If you want to bathe at the lake, which I absolutely recommend, you need to pay the entrance fee.
Getting to the top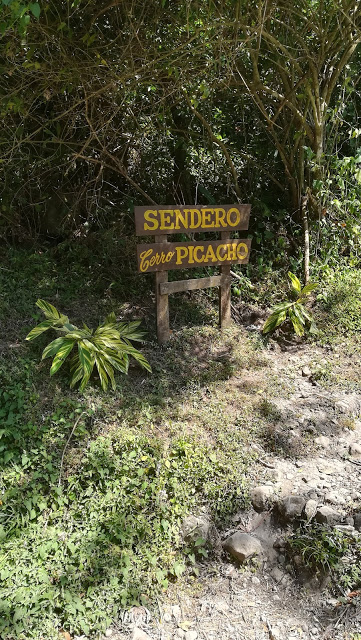 Go right in
Once you locate the entrance to the trail just keep walking. At about the 15-minute mark you will experience a tiny descent, and arrive at a flat spot. Then, take the left (it is marked by purple tape). You will need about another 30 more minutes to walk outside of the forest and discover the badass view for the first time.
The rest of the trail will look something like this: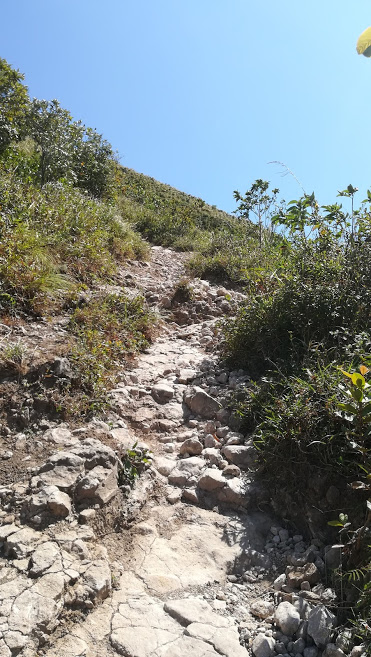 Once outside in about 15 more minutes, you should reach the top.
The hike is not very demanding. If you do not have any physical limitations you shouldn't have trouble. Of course, this is no walk in the park and you need to be careful since some stretches have slippery rocks and you will need to squeeze into some narrow spaces bordered by precipices. It could get a bit windy up there but it should not be a major issue.
Just avoid goofing too much in the trail or indulging in psychotropics and you will be fine
As a bonus…. We had a dog guide us right to the top. It was one of the best parts of the experience.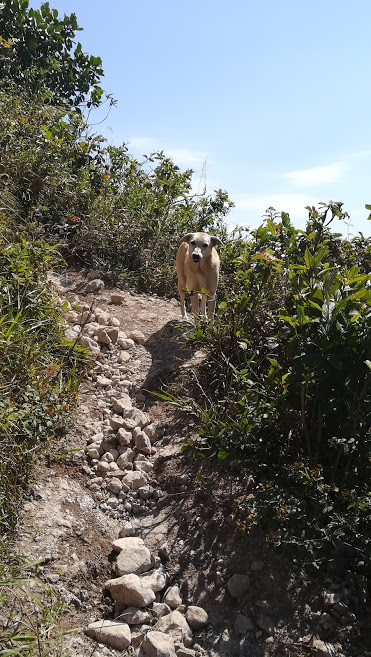 Laguna San Carlos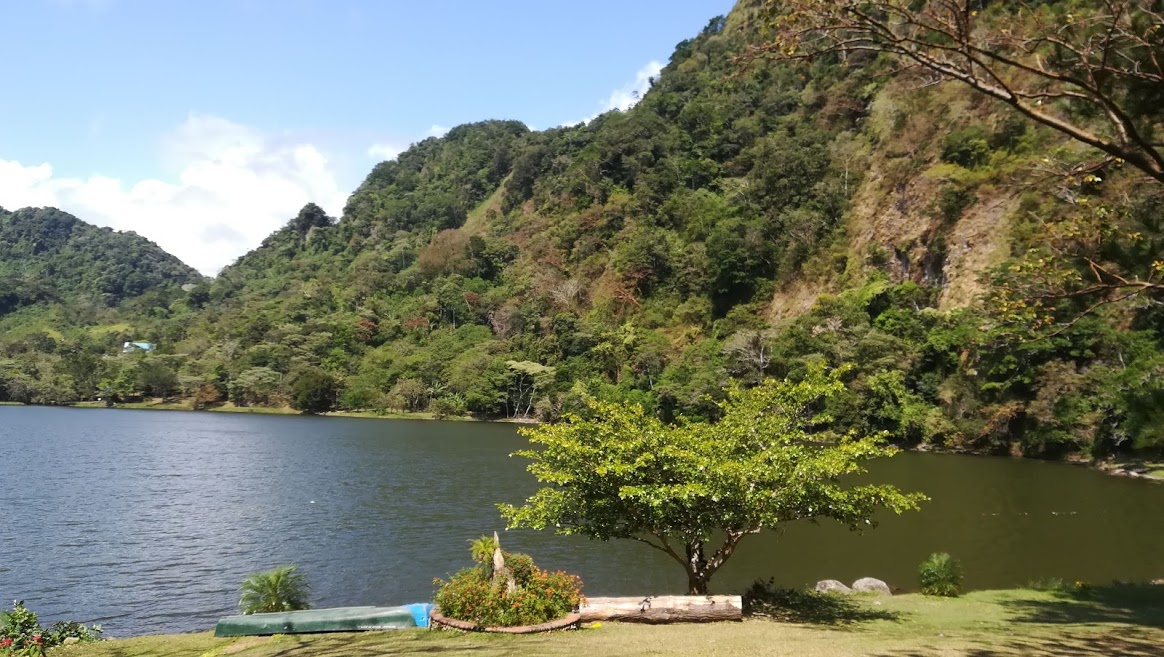 Once you finish the hike there is a lake waiting for you at the bottom. It is quite a refreshing reward especially after trekking through the forest trail.
It is perfectly safe to swim in the laguna, water is nice and chilly, and you can change in the tourist complex right next to it.
If you want to stay in the area you can either camp right there by the laguna or stay in one of the nearby hostels such as Casa en La Laguna de San Carlos, Mamallena Eco Lounge or Hawk´s Nest.
What to take?
As you probably noticed from the trail description you won't require any special hiking equipment. Hiking shoes will make the experience more comfortable, however, they are not necessary. I hiked up this baby with overused 40 USD Reebok's and had no trouble.
Water? 1 liter is enough.
Snacks? Entirely up to you, although I have to say it is nice to have something to eat in that glorious summit.
Bathing suit and some dry clothes are recommended. Other than that, nada.
And that´s it… Enjoy Picacho!